It begins as an unquenchable thirst, a restless longing for "something more."  Then the question arises, "How can I 'prove' my love for God?  How can I satisfy this desire to give Him  . . . ALL?"  Our blessed Mother Foundress too experienced this gnawing at the heart.  She writes, "For years I had desired to make a real sacrifice for God in order to prove my love for Him. In vain did I search for such an opportunity.  Finally, the hour arrived."  This hour was only the first step in a journey that led to the foundation of the Carmelite Sisters of the Divine Heart of Jesus.
The journey always begins with the first step.
If you are a young, single woman desiring to live a life of prayer and service to the Church and are interested in discerning a possible vocation to the Carmelite Sisters of the Divine Heart of Jesus, » please contact us.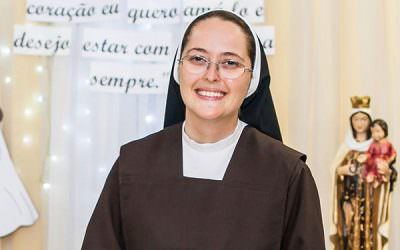 When I turned a teenager, I left behind the things of God and the Church. And with this I went searching for other things to fill me, but these vanities, these superfluous things left me empty. I realized that I was in a void. I wanted something to fill me again as I realized that my life was without meaning.