Earthquake Hits our Children's Home (Zagreb)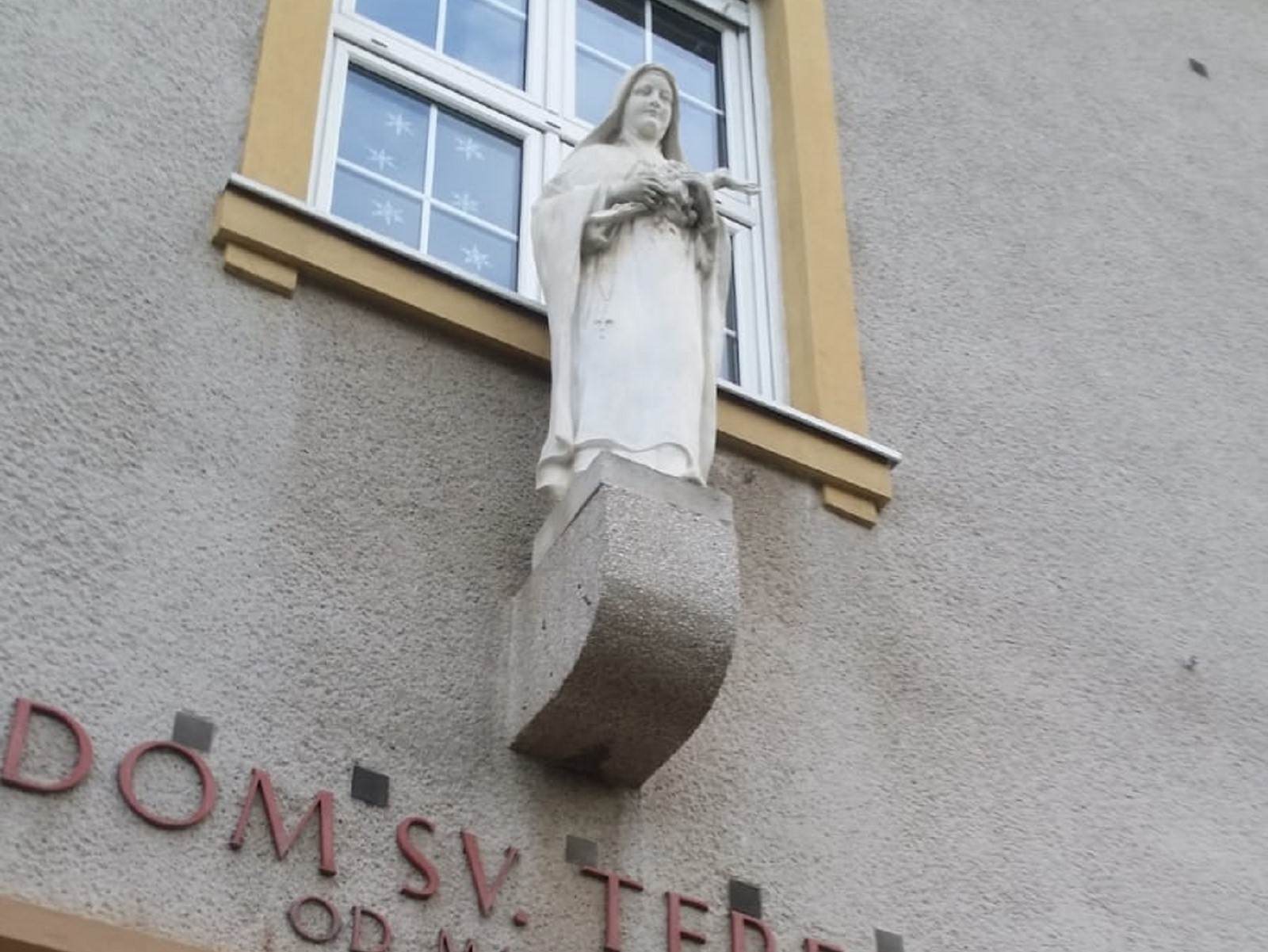 On Sunday morning, March 22, 2020 our dear Zagreb and its surroundings were hit by a strong earthquake of 5.5 on the Richter scale. It lasted about 15 seconds, but it seemed much longer. We sisters were just getting up to get ready for morning prayer. The feeling was horrible: first a rumble in the ground, then a big shaking, as if an invisible hand had grabbed the house and was shaking it until it fell apart. Thank God, our convent remained undamaged, and the sisters are well, as are our children in the home of St. Little Theresa, but their house is damaged. We sisters rushed out of the rooms, anticipating that there might be another earthquake behind this, and so it was. We wondered what happened to the children and sisters in the orphanage? Everyone was already in the yard, the children visibly scared, crying and huddled next to the sisters. Sr. Marijana came to the preschool department just before the earthquake. She wanted to turn off the light in the hallway for them to sleep a little longer. At that moment, she felt a rumble. She ran to the dormitory and shouted, "Children out!" At that moment, pieces of plaster and brick began to fall across the room. The children were already in the hallway. Not a single piece of plaster or brick fell on a single child.
Three Sisters with Sr. Nevenka (director of the home) immediately came running. Sister Darija left the kitchen and was among the first to be among the little ones who needed to be dressed and shod, protected from the cold, comforted and wiped away tears. Dear God saved us that nothing happened to anyone. The little Saint on the front of the house kept Jesus' special ones. She miraculously stayed on the wall of the house. We later noticed that the steel wire with which it was attached to the wall broke. The Little Saint was not moved from her pedestal. It is a sign to us, and even more a miracle… That day we had holy Mass much later, and I don't think any of us have ever sung so loudly from the heart the praise of God for giving us the grace that nothing happened to anyone.
The upstairs rooms where the preschoolers and little schoolchildren are, are significantly damaged, so the children immediately moved to the ground floor of the house. After a few days, the little schoolchildren (from 1st to 4th class) moved to the upstairs rooms of the spiritual center building, and the preschoolers (10 of them) moved to the large lecture hall, which is now both their dormitory and playroom. The bigger schoolchildren initially remained in their rooms in the attic, and later had to move to the attic of the convent (former novitiate, postulancy and candidacy). For them, the move was very interesting and something new, and they are satisfied with their new premises. The kindergarten on the first floor was also damaged. The biggest danger is the stairs, because the wall that holds them is cracked, and the stairs are also cracked. The ground continued to shake all this time…
It was for the Sisters who care for the children the hardest. They had to be teachers, psychotherapists, caregivers, and above all mothers. This was joined by social media classes due to the coronavirus. This is very demanding, as individual work with each child is required (and there are 17 schoolchildren in two groups). With God's help with a lot of patience and love this is done successfully. Thank you to all our sisters who work with children, because they make a lot of effort and with the grace of God perform these tasks. May the Lord reward and strengthen them. The goodness of our people was manifested in their generous help for the material renovation of the orphanage, so we have so far raised all the necessary funds for the renovation, and the renovations have begun… Our children began to play earthquakes, a sign they have overcome their fear. And we would end this article with the words of the psalmist: "Therefore let us not be afraid when the earth is shaken … the Lord above the armies; our God is the God of Jacob." Psalm 46: 3.8